The original plan for the Castle Conflict update was for it to take eight days to develop (similar to our original development cycle of 8 days). Of course, live intervened, and during that 8 day period, I had a concert, a contract to work on, family commitments, and many other interruptions. These conditions existed the first time as well, but we we had planned this time ... well ... it took longer.
Nonetheless, we had a game that had rough versions of all the features by the Monday after we had started, which was good because myself and the Lead Programmer from FPM Software (a new iPhone company in Calgary working on games, the first of which, Shift Maze, was submitted to the app store on Wednesday) were hosting a testing dinner that night, where friends and family got a chance to play our game. We, of course, bribed them with food.
The app was delayed a further two weeks. One week, I was away from the code base, working on and teaching iPhone Dev School with
Michael Sikorsky
, who also has a game that has been or will soon be submitted to the app store.
Josiah
(the artist/audio developer) and I decided to take another week to finish the app, to make sure that it was a really polished experience. And so it was that, 4 and a half hours past our deadline, on the morning of December 8th, we finally clicked the 'submit' button so that Apple could view our game.
Castle Conflict went live around midnight last night. The new update does not have all the features we planned, yet both Josiah and myself keep playing the game. (I have gone through campaign mode probably 10 times by now, and am still not bored of it). We are planning future updates already, now that we have the architecture in for levels and new units to be added easily.
It has been a wild ride. But it has been fruitful!
Screenshots of the new update: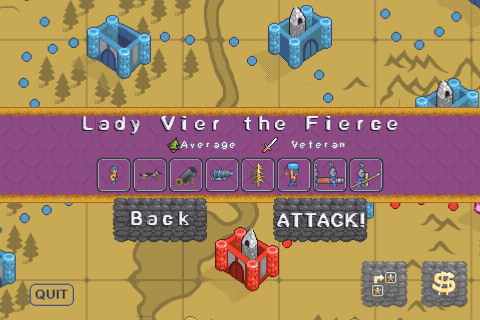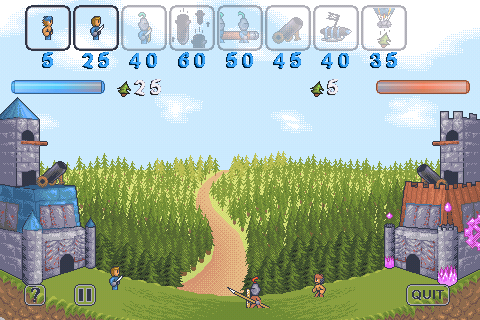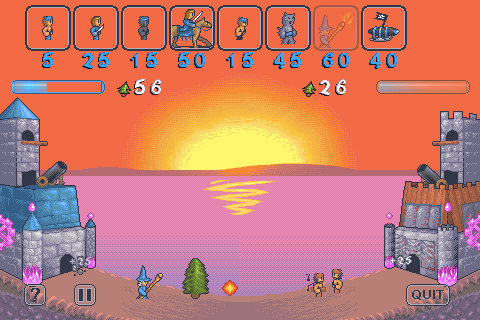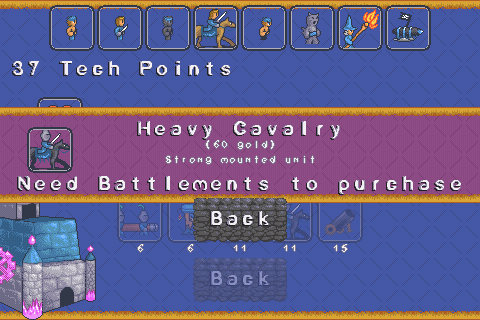 We also have a youtube video:
(and if you go to our channel, there are also 4 videos that show the game being developed).
And finally, the
iTunes URL :)